from:
The official BILL NIGHY EXPERIENCE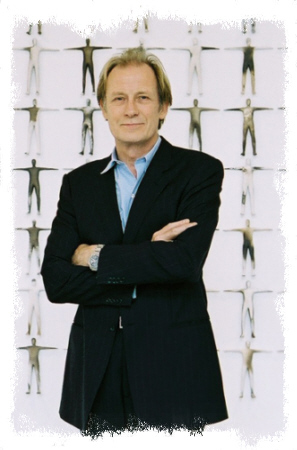 18-10-2008 From November on Bill will be working with Stephen Poliakoff again. The yet untitled project will be a thriller starring Dame Maggie Smith and Romola Garai along with Bill. Bill and Stephen have already worked together for the award-winning TV film ''Gideon's Daughter''. By the way: If you are a rather small Norfolk located person you can be casted as an extra.
See details on EDP24's article on the film.

pictures of film crew and
effects at Salthouse click on the pic

Extras sought for new movie
VICTORIA LEGGETT

17 October 2008 06:44

The picture-postcard scenes of the north Norfolk coast are about to find their more sinister side when they take a starring role in a new war-time thriller.

Next month award-winning director Stephen Poliakoff and his film crew will descend on the county to film his latest thought-provoking drama,1939.

And as the film maker begins his search for extras, it could prove the chance of a lifetime for the area's aspiring actors - but only if they meet his very specific requirements.

The feature-length thriller, which stars Bill Nighy and Dame Maggie Smith, explores the issue of class at the on-set of the second world war and the sinister, behind the scenes dealings of the era's politicians.

Holkham Hall in Wells, which recently formed the backdrop for The Duchess, St Nicholas church in Salthouse, Cromer and Fakenham will all provide settings for the part Norfolk, part London-based drama.

Lesley Gogarty, owner of The Casting Network and co-second assistant director for the film, said Mr Poliakoff, who filmed parts of 2002's The Lost Prince in Norfolk, was looking for a specific type of extra.

She said: "He chooses every single person himself. He looks at 10 pictures before he chooses one person. He needs to be reassured they can take his direction."

Extras need to be over 16 and have their own cars so they can drive to the various locations around the north Norfolk coast. Mrs Gogarty said she was looking for "good character faces, pretty 20-something girls. No cropped hair for the men and longer hair for women if possible."

Women must be no bigger than a size 12 and men need to have a maximum 42in chest.

Although acknowledging the criteria was strict, Mrs Gogarty said the 1930s period dictated what sort of people she used. She said: "The costumes of that period were very small."

As well as villagers, soldiers, servant girls and ball guests, Mr Poliakoff needs to find a boys choir and a baby boy aged between nine months and one year, to play the central family's son.

The choir, who should have experience of performing together, must send a CD of themselves singing anthems or hymns to the casting agency to be considered while the baby must be able to sit in a pushchair and wear shoes.

The casting takes place today at Eaton Primary School, Norwich, between 5pm and 7pm. Actors must bring their national insurance number, a photograph and a photocopy of their passport.

Anyone who cannot make it should contact The Casting Network on 020 8391 2979.

A costume fitting will take place on October 27 and filming begins on November 3 until November 21.