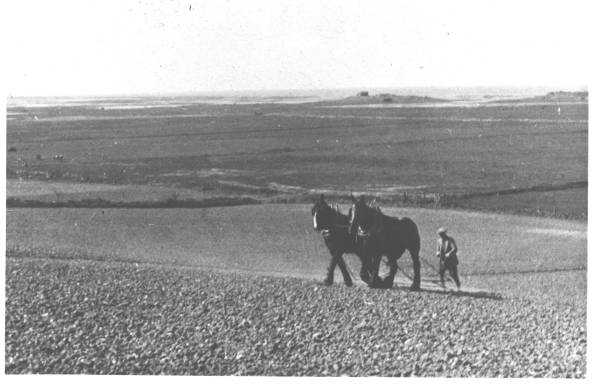 This photo, supplied by Kathleen High, must surely depict a member of the High family.
Little Eye with its bungalow can be seen in the distance, the sea beyond.
Jasper Woodhouse remembers the couple who lived in that bungalow, he says that when they travelled abroad they took the precaution of flying in separate planes, but in their old age they decided to fly together, and they died together in the Comet crash.
The beginning of Great Eye is on the right.